Dorm life often means sacrifice. Deciding what is important enough to pack and bring to college can be incredibly stressful. The good news is that your beauty routine doesn't have to suffer. Just because you don't have a vanity or bathroom to store all your essentials doesn't mean you have to go without. These must-have dorm hair products should be on your packing list.
(Image source: Getty/Mascot)
Must-Have Hair Products for Dorms
1. A good hair towel
Hair towels are all the rage these days, and if you don't have one yet, you should definitely pick one up. A high-quality hair towel will not only cut down on drying time as well as frizzy locks, but it's also much smaller than your standard bath towel, which saves a lot of space in the dorm room. Our favorite is the Rapid Dry Lisse Hair Wrap from Aquis. Aquis also makes a copper-infused hair towel that eliminates odors and keeps your towel clean longer – an absolute hair product for dorm rooms when laundry day is further away.
(Image source: Aquis.com)
2. A "Do-It-All" multifunctional hair product
A "do-it-all" hair product, or "10 in 1" as they are often called, will make everyday styling much easier. Multifunctional products are essential for dorm hair because they can help smooth, add moisture and shine, speed up drying time, and help keep your hair healthy from the inside out. Whether you're a curly girl or prefer a smooth, straight style, Alterna's Caviar Anti-Aging Replenishing Hydrating CC Cream is a one-stop-shop. This CC cream also offers light hold, so even if you "wash and go," your mane will retain its shape.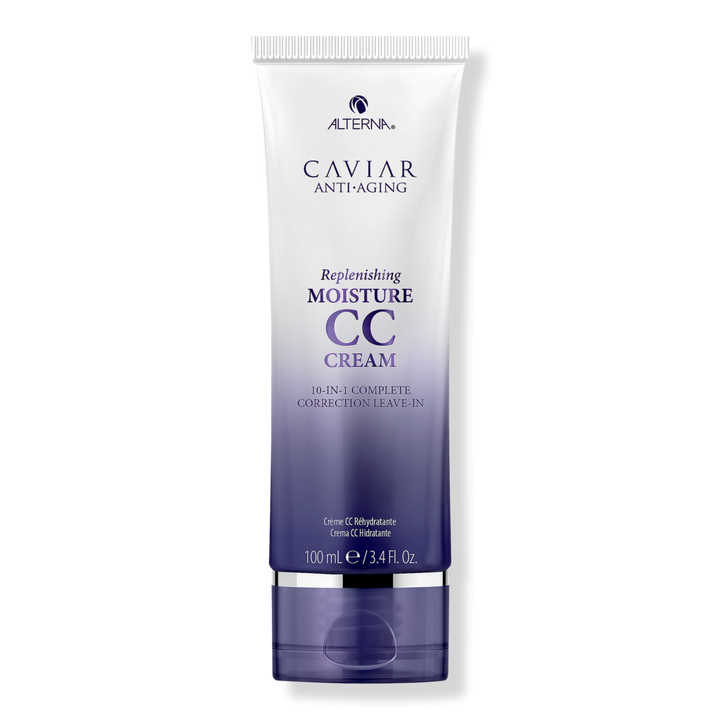 (Image source: Ulta.com)
3. A blow dry brush
Gone are the days of juggling a hot hair dryer and a round brush. Another great space (and time) saver, the Revlon One-Step Volumizer Original 1.0 Hair Dryer and Hot Air Brush is a dorm staple. Its ability to smooth and straighten and create big, bouncy blowouts in half the time will have your arms thanking you.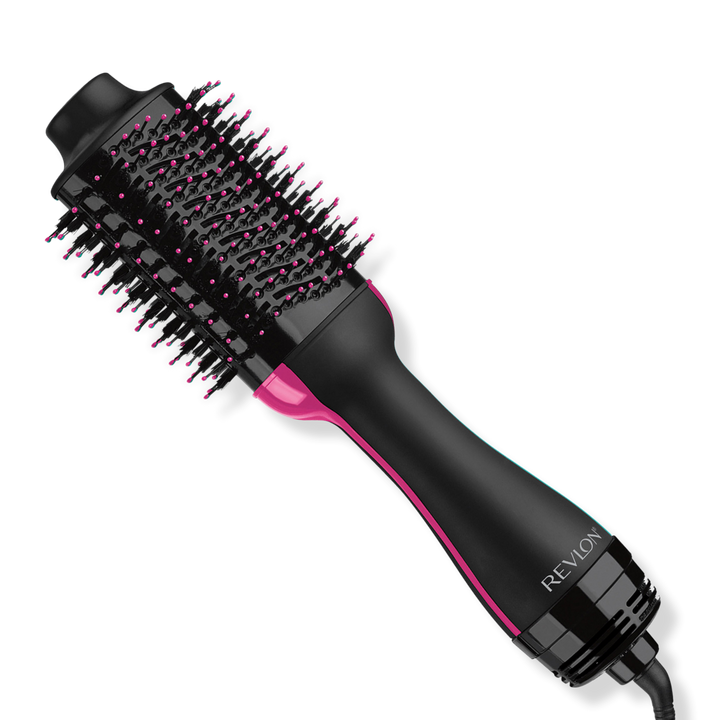 (Image source: Ulta.com)
4. A high-quality flat iron
A good, high quality hair straightener can accomplish so much. From the obvious sleeker styles to beachy waves, flat iron curls, twists, flips and more, a flat iron is a major box on your dorm checklist. The CHI Original Digital Ceramic Styling Iron is one of our favorites. The digital temperature gauge, swivel cord and 60-second heat-up time make this flat iron incredibly easy to use to create the style you desire. An additional bonus? The CHI iron is equipped with a 1-hour auto shut-off so you never have that panicked moment again.
(Image source: Chi.com)
5. Dry shampoo
Dry shampoo is a godsend, and while everyone has a favorite, Batiste's line of dry shampoos tops our list. These little canned miracles are perfect for removing excess oil and reviving yesterday's style. Batiste offers a variety of scents, colors, and an unscented option. This means you can also mask odors and avoid that harsh white cast that dry shampoos can sometimes leave behind. Use it for a quick hair pick-up on the way to class or before heading to an off-campus party.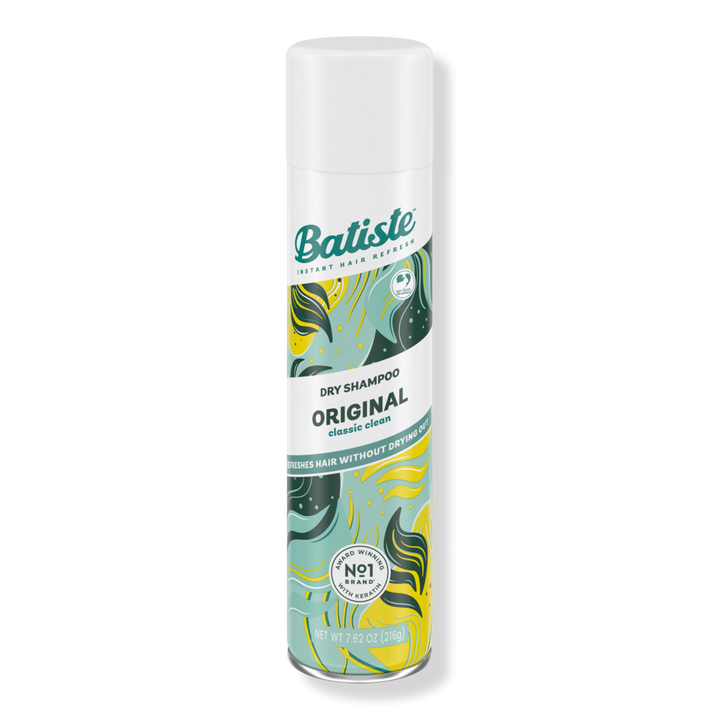 (Image source: Ulta.com)
6. Silk scrunchies
Who doesn't love a good scrunchie? A soft, eye-catching chunky scrunchie can add to your style, keep your hair back while you sleep, and throw in your bookbag for an on-the-go mane change. Silk scrunchies are always the best option. They are healthier for your hair and won't pull and tug like standard hair ties. One of our favorite brands, Slip, makes pure silk scrunchies in all sizes and colors, like this large set of mixed leopard scrunchies.
(Image source: Slip.com)
7. A shower trolley
While it might not be the most exciting dorm room must-have, it really is essential. A cute shower caddy is perfect for carrying all your hair styling and washing needs to the bathroom. A shower caddy can also keep things organized in your dorm room. The Jenny shower caddy from Urban Outfitters comes in two super cute designs and has plenty of room for all your dorm hair products.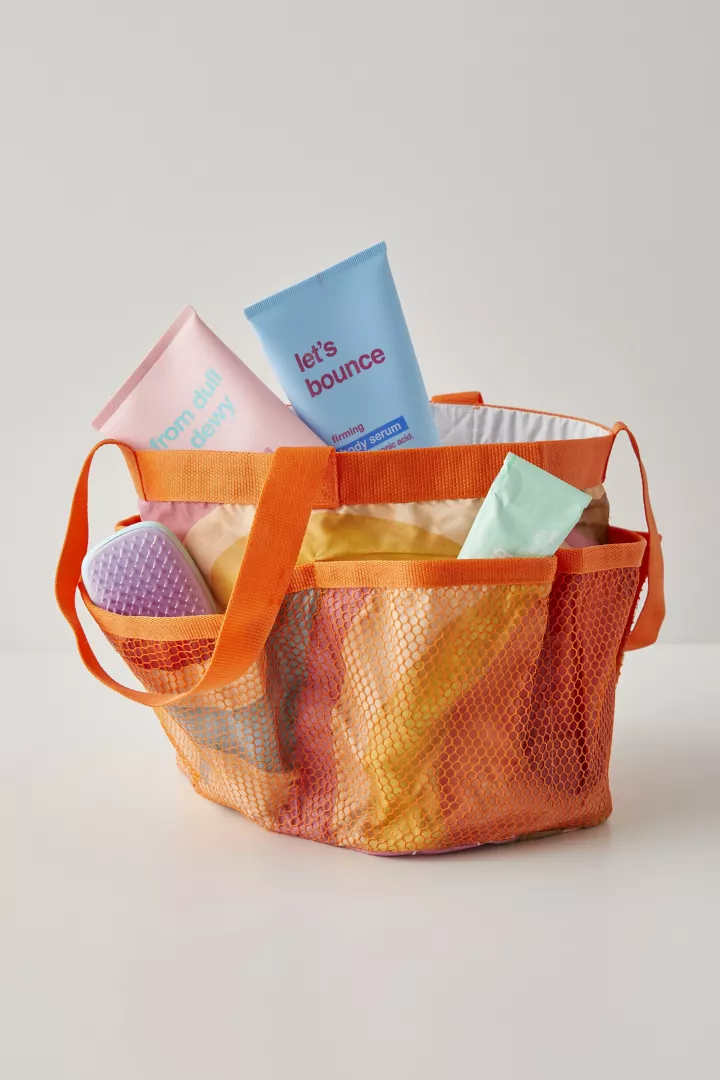 (Image source: UrbanOutfitters.com)
Need more products to pack without breaking the bank? HERE are our favorite affordable hair products to buy at Target!